London Appeals Court Hears Phil Ivey's Case
Published on April 15th, 2016 6:50 pm EST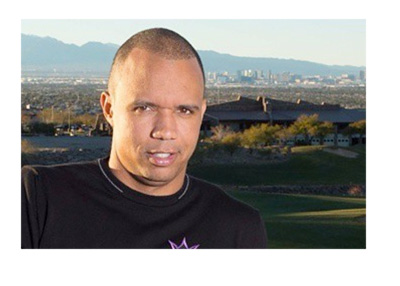 Did Phil Ivey cheat Crockfords Casino when he used "edge sorting" to win $11 million USD in 2012? This is the question that a London appeals court will try to answer over the next couple of months.
Phil Ivey's legal cases against both Crockfords Casino (owned by Genting Casinos UK Ltd) and the Borgata continue to be fought in the courts years after the "edge sorting" incidents took place.
In 2012, Ivey and an associate walked into Crockfords Casino and proceeded to win 7.8 million pounds over the course of a couple of days. After asking the management of Crockfords to wire the winnings into his account, the casino elected to conduct an investigation of Ivey's win. After ascertaining that Ivey's companion had been suspended by another casino, Crockfords felt as though there was a strong chance that the win was tainted. After inspecting video tape, talking to the croupier and looking at the cards used in the game, Crockfords decided that they would not be paying out Ivey's win.
Ivey and his legal team took action, disagreeing with the casino's notion that Ivey was "operating a scam". Ivey would eventually describe himself as an "advantage player" who legally took advantage of the casino's impotence to score a big payday.
The $11 million USD has been held up in the courts ever since, roughly 4 years after Ivey initially won the money. There was also some collateral damage for Ivey as a result of this lawsuit, as the Borgata decided that Ivey had "fraudulently" won $9.6 million from the casino in 2012 using the "edge sorting" technique. The casino demanded that Ivey repay the "ill-gotten gains".
-
"Edge sorting" occurs when a player takes advantage of improperly cut cards to gain an advantage on the casino. If the cards are not symmetrical on the back, players can gain an advantage on the casino by asking that the cards be arranged in a certain fashion. By asking that the dealer rotate certain cards (the seven, eight and nine, which are the key cards in Baccarat), Ivey and his associate would known which were the "good" cards when they were dealt.
-
Both casinos have argued that "edge sorting" constitutes cheating and that they should be able to either keep the money that Ivey won (Crockfords) or have it returned to them (Borgata). Ivey, on the other hand, believes that he did nothing wrong and that the casino and card manufacturers are to blame for the losses.
-
An appeals court in London heard Ivey's appeal earlier this week and will reportedly be issuing a decision over the next couple of months.
Source: Bloomberg.com -
Poker Pro Asks U.K. Court to Decide What is Cheating
--
Filed Under:
Players In The News