Daily Fantasy Industry Leaders Reportedly Set To Merge Following Settlement With New York's Attorney Office
Published on October 29th, 2016 4:46 pm EST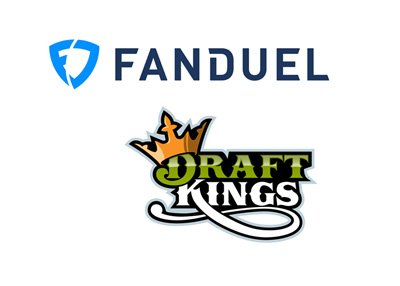 Earlier this week, the office of New York Attorney General Eric Schneiderman revealed that DraftKings and FanDuel, the two market share leaders of the daily fantasy sports industry, had agreed to each pay $6 million over deceptive advertising claims.
According to multiple media reports, the settlements will come ahead of a rumored merger between FanDuel and DraftKings, which have seen their valuations slashed following a scandal last year that severely damaged their businesses.
-
Many online poker players also indulge in daily fantasy sports. In fact, some notable former online poker players, including the likes of Aaron "aejones" Jones, have made the transition from full-time poker to full-time daily fantasy sports. Other notable names, including Jon Aguiar, have taken positions in the daily fantasy sports industry.
In 2015, a scandal erupted in the daily fantasy industry that reminded many of the scandals that rocked the online poker industry.
A DraftKings employee, Ethan Haskell, inadvertedly released player ownership data prior to the start of a week of NFL football. It was later revealed that both DraftKings and Fanduel employees had been using player ownership data to make money on each other's sites. For instance, a DraftKings employee had used player ownership data to win $350,000 in a FanDuel tournament. Employees had been barred from playing on their own sites but could play on a competitor's site with no issue.
Player ownership data gives people a considerable edge over the rest of their competition. By knowing which players are underowned and which players are heavily owned, knowledgeable daily fantasy players can construct line-ups that have a much better chance of outperforming their competition.
This scandal was a dagger into the side of the daily fantasy sports industry. Major backers like ESPN turned away from the industry, while a number of states blocked their citizens from playing on the sites. The daily fantasy industry, which had been attracting hundreds of millions of dollars in investments, was suddenly a pariah. DraftKings and FanDuel both saw their valuations slashed as their market contracted. In addition, both companies suddenly had soaring legal costs as they looked to take on a number of lawsuits.
-
In the end, the daily fantasy industry is still very popular but has contracted considerably from its peak in 2015. The industry is likely no longer big enough to sustain two giants, which is why FanDuel and DraftKings are reportedly talking merger.
It will be interesting to see whether or not the merger between FanDuel and DraftKings will save the critically wounded industry. Many people believe that the daily fantasy sports industry will end up looking much like the online poker industry, with one company owning practically all of the market share.
Source: ESPN.com -
Sources: Daily Fantasy Powerhouses Finalizing Terms of Imminent Merger
--
Filed Under:
Miscellaneous King Articles