Hastings Announces That He Is Moving On From Life as a Professional Poker Player
Published on November 29th, 2016 3:20 pm EST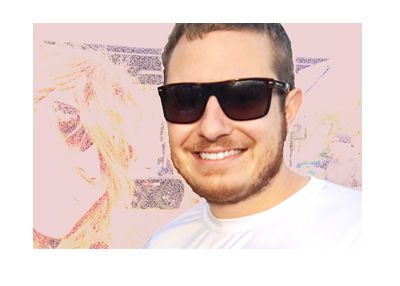 Brian Hastings, the man who once won $4.2 million from Viktor "Isildur1" Blom in a single poker session, announced via his website that he is moving on from life as a full-time poker player.
In his posting titled "Why I'm Moving On From Poker As a Full-Time Job", Hastings revealed that he is starting a new company called "UniTea" and that he "can't wait for this new journey".
-
In his post, Hastings gave a brief overview of his history as a poker player, recapping his memorable session against "Isildur1" and his post-"Black Friday" life. Hastings also recounted some of his ill-advised investments, as well as his slip into depression.
Hastings also briefly touched on some of the events that have sullied his reputation in the poker community, such as the hand buying revelation after his battle with "Isildur1" or his use of a VPN to play on Pokerstars from the United States or the allegations of multi-accounting. Hastings also revealed that in the years after "Black Friday", his net worth fell by roughly 70% thanks to being "hustled" and making some ill-advised investments.
-
There is no doubt that Brian Hastings has been one of the most polarizing members of the poker community over the past few years. Hastings responded strongly to some of the charges levelled against him over the years, and this caused many casual observers to grow a dislike for him.
There is no denying that Hastings is a very skilled poker player, as he has nearly $2.5 million in live tournament cashes and three World Series of Poker bracelets to his belt. Hastings' trio of bracelets include wins in the 2012 $10,000 Heads-Up No Limit Hold'em, 2015 $10,000 Seven Card Stud Championship and 2015 $1,500 Ten-Game Mix events.
Source: Brian Hastings -
Why I'm Moving On From Poker As a Full-Time Job
--
Filed Under:
Players In The News