US District Judge Noel Hillman Rules Mostly in Borgata's Favor
Published on December 18th, 2016 10:45 pm EST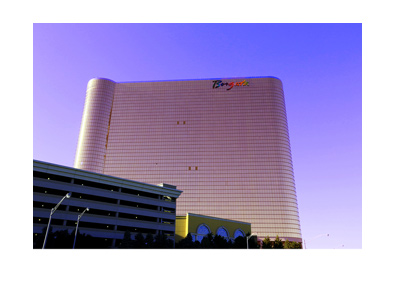 The very long and drawn-out legal battle between Phil Ivey, Cheng Yin Sun and the Borgata Hotel and Casino seems to be finally drawing to a close.
Earlier this week, US District Judge Noel Hillman released his ruling in the ongoing case between Ivey and the Borgata. In his ruling, Judge Hillman stated that Ivey must return $10.1 million to the Borgata after he found that Ivey had "violated the ban on marked cards in the Casino Control Act and thus breached" his agreement with the Borgata.
In addition to returning the $9 million+ that he won playing baccarat at the casino, Ivey was ordered to return an additional $504,000 that he had won playing craps. The judge ruled that Ivey had played craps with the money won at the baccarat table, so this money should be returned to the Borgata as well.
In one piece of slightly good news for Ivey, he will not be forced to pay back the value of his comps from the Borgata ($250,000) or pay any sort of "expectation damages", which "amounts to what the casino would have won had Ivey and Sun not engaged in edge sorting".
All in all, this was a big victory for the Borgata.
-
A few years ago, Ivey and his associate Cheng Yin Sun walked into both the Crockfords Casino and the Borgata and made roughly $10 million in each establishment playing baccarat.
In both cases, Ivey utilized a technique called "edge sorting" to gain an advantage over the casino. With "edge sorting", a player utilizes improperly cut cards in order to gain an exploitable advantage. By taking advantage of the asymmetric pattern on the backs of the improperly cut cards, Ivey and his associate were able to know if a card fell within a certain range, which is extremely valuable in the game of baccarat.
After winning roughly $10 million in their casino, Crockfords launched an investigation of Ivey's win. In the end, Crockfords determined that Ivey was using "edge sorting" in order to gain an advantage and refused to pay out his winnings. Ivey would later unsuccessfully sue for the return of his money.
After Crockfords refused to pay out, the Borgata determined that Ivey had also taken their casino for a large sum of money utilizing the same "edge sorting" technique. A lawsuit was filed by the Borgata, which was followed by a lengthy court battle. Despite his high-powered team of lawyers, Ivey was ultimately unsuccessful in his attempt to persuade the courts to let him keep his money.
-
At the end of the day, it appears as though Ivey will be out roughly $20 million plus any legal fees.
Source: NJLawJournal.com -
Two Ordered to Return $10M to Borgata for Edge-Sorting in Baccarat Game
--
Filed Under:
Players In The News