Timoshenko Alleges That Frank Gu Owes Him More Than $90,000
Published on April 2nd, 2017 6:45 pm EST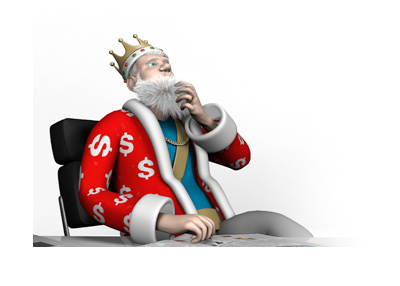 Stop me if you've heard this one before - a professional poker player is alleging that he hasn't been paid back for an outstanding debt.
According to the New York Daily News, Yevgeniy Timoshenko (also known as "Jovial Gent" on Pokerstars) is alleging that a former roommate of his, Frank Gu, owes him a significant amount of money. According to Timoshenko, the debt goes back a number of years and Gu has still not yet made good.
Instead of going to Twoplustwo.com to "out" Gu (which is usually the standard procedure when a debt goes bad), Timoshenko has instead decided to launch a lawsuit in Manhattan Federal Court.
According to the lawsuit, Timoshenko and Gu became friends while travelling on the poker circuit. The two men decided to rent an apartment together, with Timoshenko paying the full amount and Gu contributing a little more than a third of the total amount plus a percentage of the utilities.
In addition, Timoshenko also alleges that:
1) he loaned Gu $50,000 to purchase penny stocks, and this amount was never repaid
2) he missed out on $13,050 because Gu elected not to participate in a loan that they agreed to issue together
3) he gave $10,000 to Gu for "safekeeping", which was subsequently never returned
In addition, Timoshenko is asking to be repaid $1,160 for basketball tickets and an additional $1,800 in legal fees related to the penny stocks that Gu bought.
In total, Timoshenko and his lawyers state that Gu owes more than $90,000.
-
Timoshenko has over $7.3 million in total lifetime "live" tournament earnings and is widely considered to be one of the top poker players in the world under the age of 30.
Source: NYDailyNews.com -
Pro Poker Player Accuses Former Roommate of Skipping Out On His Share of Rent For Their Union Square Pad in Suit
--
Filed Under:
Players In The News