Live at the Bike!: "We Can Not Support His Offensive Language and Threats"
Published on April 27th, 2017 3:57 pm EST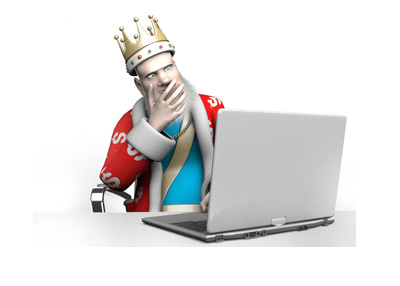 The "Hashtag King" saga continued this morning after Live at the Bike! announced that they were cancelling the controversial player's planned appearances on their show.
Via their Twitter account, "Live at the Bike!" had this to say:
"We are cancelling Salomon Ponte aka Hashtag King's scheduled appearances on Live At The Bike next week."
"We can not support his offensive language and threats that have been used repeatedly on social media recently."
Salomon Ponte, aka the "Hashtag King", wasn't too happy with the cancellation, as he had this to say via his @hashtagkingca Twitter account (his main account has been banned):
"They r cancelling me cause they know I'm going to take everyone's money! What a jk! The casino gets charged with multiple accounts of fraud"
"And I'm banned for defending myself! Lmao what a garbage show! @PokerNightTV is 50 times better I'll play doug Polk for a Million there"
-
The Salomon Ponte saga started last week during an appearance on "Poker Night in America". Ponte, who is known for his brash and arrogant style, got into a verbal war with a number of the other players at the table, namely Shaun Deeb. Ponte was especially nasty towards Deeb's wife, and most of the poker community felt like he went far over the line.
In addition, Ponte challenged Doug Polk to a heads up match for a million dollars and then offered up his watches, phones and passport as collateral for a loan after busting out of the game. There was an especially painful period of roughly 45 minutes where Ponte was negotiating with the rest of the table in order to get a loan to remain in the game.
The fallout from Ponte's appearance was swift, as he lost a sponsorship deal with Blue Shark Optics, had his main Twitter account banned and was subsequently blocked from competing in next week's episodes of "Live at the Bike!".
Shaun Deeb, for his part, has refused to play with Ponte in the future.
-
Live at the Bike! have said that they will be releasing a "more detailed statement" on the matter soon.
Source:
Twitter.com/LIVEattheBike
--
Filed Under:
Players In The News