Published on August 27th 2007 9:40 pm EST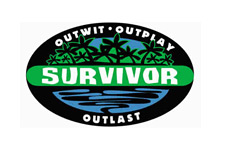 I must say that I was a bit surprised to see the odds for the upcoming Survivor (Survivor China) that Jean-Robert Bellande is participating in.
Of all the people participating in this latest installment of Survivor, Jean-Robert currently has the worst odds to win. According to Bodog.com, Jean-Robert is currently listed as 18/1 to win. This is even worse than a character on the show called "Chicken", who is currently listed at 15/1 to win.
Maybe I'm wrong, but I always thought that Bellande would be a favorite to win an event like this. Survivor is all about strategy and cunning, and wouldn't you figure that a professional poker player would be strong in both of these categories? Not only that, but Bellande is extremely smart, and extremely crafty (have you ever heard of some of his shenanigans? They are legendary)
It seems to me that Bellande would have just as good of a shot as any to win Survivor, if he decides to take it seriously. I normally wouldn't bet on something like Survivor, but at 18/1, these odds just seem too good to pass up.
--
Filed Under:
Players In The News
|
Other Poker News