11-Part Series Targeted at Intermediate and Expert Poker Players
Published on May 24th, 2019 11:54 am EST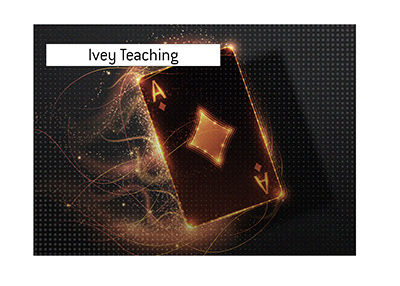 If you are heading to the World Series of Poker next week and want some last minute instruction to sharpen your game, you are in luck, as Phil Ivey has just launched his own "Masterclass".
The class, which launched on Thursday, May 23rd, targets intermediate and expert players. Here is what Ivey had to say about his "Masterclass":
"In my Masterclass, I open up for the first time about my strategy, my approach, table positioning and how to read opponents".
Here are the topics that are covered in the 11-part series:
1. Phil's Journey.
2. Preflop and Blind Defense.
3. Betting Tactics.
4. Bluffing.
5. Postflop, Part 1.
6. Postflop, Part 2.
7. Deepstack Play.
8. The Mental Game.
9. Table Image and Tells.
10. Strategies for Success.
11. Closing.
-
Phil Ivey has largely remained off the radar over the past 4-5 years, as he has been fighting legal battles on multiple fronts and playing in cash games around the world.
Ivey is considered by most to be the greatest poker player to have ever lived, and there is no doubt that his fans will clamor to take his Masterclass.
Ivey is the second big name poker player to offer a "Masterclass", as Daniel Negreanu also offers one as well.
-
Fans of Phil Ivey are hoping that the release of this "Masterclass" will coincide with his appearance at the World Series of Poker, which gets underway next week.
Source: Masterclass.com -
Phil Ivey
--
Filed Under:
Players In The News