"The Cincinnati Kid", "Deal" Top The List of Best and Worst Poker Movies
Published on June 17th, 2019 4:39 am EST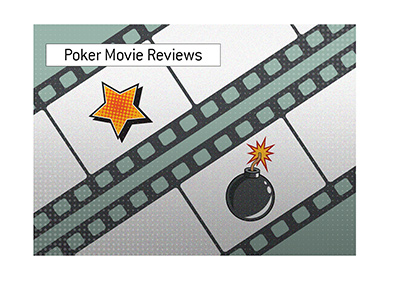 Practically every poker player in the world, casual or otherwise, has an old copy of "Rounders" on DVD that they watch from time to time.
Rounders is considered THE poker movie and is still quoted to this day. In fact, the stars of the movie are constantly asked as to when the much anticipated sequel might be coming out.
If you are looking for a list of poker movies to check out or avoid, here is a decent list that we have compiled using Rottentomatoes.com as our judge of the quality of the movies. We identified 13 movies that either have poker as a major part of the movie or have a scene that includes poker. Casino Royale, for instance, isn't considered a "poker movie", though there is an important scene that takes place at the poker table.
Here are the six best poker movies, as well as their Rotten Tomato ratings:
1. Casino Royale, 94%
2. California Split, 93%
3. The Cincinnati Kid, 85%
4. Molly's Game, 82%
5. Maverick, 66%
6. Rounders, 65%
Surprisingly enough, Rounders didn't receive overly positive reviews at the time of its release in theatres. The movie would become a cult classic on DVD, the timing of which coincided with the start of the "poker boom" in 2003.
These are the best of the bunch.
Of course, there have been some really bad poker movies made as well - here are the worst of the worst:
1. Deal, 3%
2. Runner Runner, 8%
3. Lucky You, 29%
4. The Grand, 38%
"A Big Hand for the Little Lady", "High Roller: The Stu Ungar Story" and "All In" seemed to fall in the "bad" category, though they didn't have enough reviews to qualify for a Rotten Tomatoes rating. "High Roller" in particular seemed to be savaged by the couple of critics who bothered to watch it.
Source:
Rottentomatoes.com
--
Filed Under:
Miscellaneous King Articles