Mike Postle Investigation Continues
Published on October 14th, 2019 3:53 pm EST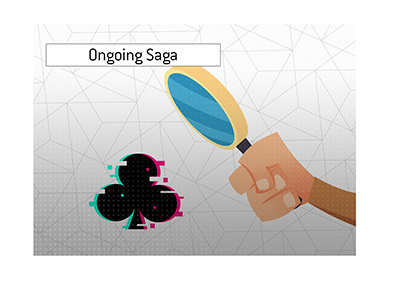 Earlier this week in an interview with the Sacramento Bee, Mike Postle's Sacramento-based attorney, William Portanova, had this to say:
"I guess he wins a lot of hands of poker."
And:
"I can just say this: When I play poker I lose almost every hand, so I know such streaks are possible."
This is where the Mike Postle investigation stands. The vast majority of the poker community believes that Postle cheated, likely aided by a backdoor into the Stones Live Poker stream's software (accessed via a cellphone), while Mike Postle and his attorney continue to maintain that he is just really, really good at poker.
Mike Postle posted godlike results in Stones Live Poker games - results that were so absurd, in fact, that Veronica Brill eventually blew the whistle. There was just no chance that somebody could make a perfect decision every time, she argued, which led her to report her suspicions, which has led to the full-fledged investigations into Postle's play by the poker community.
This story has caught fire and has reached the mainstream, with CNBC and ESPN both reporting on the matter.
In the face of this media storm, Postle has maintained his innocence, despite the poker community's growing certainly that he was cheating with the help of an accomplice.
-
So, what is next in this ongoing saga?
To start, a racketeering and fraud lawsuit was filed in a Sacramento federal court last week which named Postle, Stones Gambling Hall and others as defendants.
The lawsuit, which was filed by attorney Maurice VerStandig, seeks millions of dollars for the 25 plaintiffs in the suit, which includes regular participants in the games in which Postle was playing at the Stones Gambling Hall.
This lawsuit will be something to keep an eye on, as Postle and the Stones Gambling Hall attempt to defend themselves.
In addition, Michael Lipman, a former federal prosecutor, was hired by Stones to conduct an investigation of the allegations, and he is supposed to have some preliminary findings out soon, perhaps as early as this week. Lipman's findings will reportedly include analysis from Stroz Friedberg, which is a "computer forensics company that does work for the federal government".
The poker community, however, has questioned the impartiality of Lipman, so any findings that potentially clear anybody of wrongdoing would be met with intense skepticism.
Lastly, California's Bureau of Gambling Control is almost certainly looking into this situation as well, given the amount of media coverage. There is a chance that we hear from this organization as well.
-
This story is far from over, as the poker community seems dead-set on keeping the pressure on.
Source: Sacbee.com -
Poker Prodigy or a Cheat? Lawsuit Seeks $30 Million in Stones Gambling Hall Scandal
--
Filed Under:
Players In The News