Who is DIN_FRU?
Player:
DIN_FRUReal Name:
Rumored to Be Erik Sagstrom
Also Plays Under:
If "DIN_FRU" is indeed Erik Sagstrom (and all signs point to it being Sagstrom), then you have likely seen him playing on other sites as "Erik123", "The Salmon" or the "King of Ding".
Online Notes:
"DIN_FRU" is regularly seen playing high-stakes Pot Limit Omaha and Omaha Hi/Lo on Full Tilt Poker.
Since the beginning of 2009, "DIN_FRU" is up just over $300,000 on Full Tilt Poker over a total of 14,045 tracked hands.
Erik Sagstrom is reported to be one of the winningest online poker players of all-time.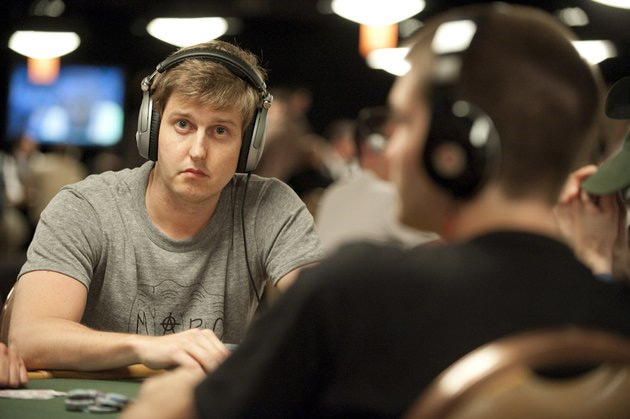 According to his website, he got his start on Paradise Poker in the fall of 2000. After losing his initial $50 deposit, he re-deposited and has since "never looked back".
Sagstrom got his start playing limit $.50/$1 Hold'em. He gradually learned many other variations of poker, but is still considered to be one of the top heads-up Hold'em players in the world.
Erik won event #4 in the 2003 WCOOP (World Championship of Online Poker) for $101,850 under his alias "Erik123". This was a NLHE event with 1,358 entrants.
Live Notes:
Sagstrom has largely stayed away from the live poker circuit during his career.
He has managed just under $170k in lifetime tournament cashes, with his largest cash coming at the 2005 Monte Carlo Millions. Sagstrom ended up finishing in 10th place for $35,000.
Sagstrom battled Liz Lieu in three $200,000 Limit Hold'em matches at the Venetian in May of 2006. Lieu ended up winning 2-1.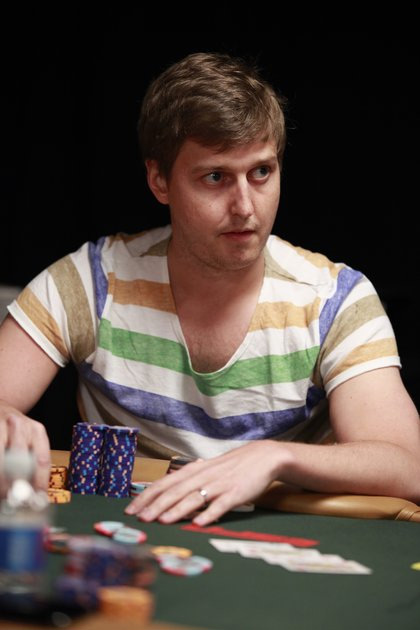 Other Notes and Info:
Sagstrom is very good friends with Gus Hansen.
Sagstrom is a notoriously heavy sports gambler, and will bet on practically anything.
Erik was born in 1983 in Linkoping, Sweden.
"DIN_FRU" (Swedish) translates to "Your_Wife" (English).
Photo: GreasieWheels
Recent Articles That Mention
DIN_FRU
:
FTP High Stakes Update: Patrik Antonius On Top in November
October High Stakes Update: "durrrr" Up a Million, Gus Hansen Down Big
August High Stakes Update: "durrrr", Phil Ivey on Top
Di "Urindanger" Dang Up $600k+ in September on Full Tilt Poker
High Stakes August Recap: The "Martonas" Roller Coaster, "theASHMAN103" Surges
View all Online Poker Profiles