Who is Martonas?
Player:
MartonasReal Name:
Unknown (for now)
Also Plays Under:
We don't yet know who "martonas" is, so it is pretty hard to determine if he/she actively plays on any other sites. The identities of high stakes cash game players rarely remain a mystery, and we will update this page as soon as we hear who is behind the "martonas" account on FTP.
Online Notes:
"martonas" seems to pop up from time to time on Full Tilt Poker, often playing in the biggest games on the site.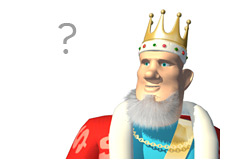 Over the past couple of weeks, "martonas" has made quite a splash, frequently playing against the likes of Phil Ivey, Cole South, David Benyamine and Tom "durrrr" Dwan.
Whoever "martonas" is, they clearly have a sizable bankroll, as they were playing multiple tables of $500/$1000 NLHE and $300/$600 PLO on Full Tilt Poker earlier today.
From August 1st 2009 to August 11th 2009, "martonas" racked up an impressive $1.12 million dollars in profits on Full Tilt Poker. This came over just 1,577 tracked hands, meaning that "martonas" averaged nearly $700 in total profit per hand played over the first 11 days of August.
"martonas" continues to mix it up with some of the best players in the world, and you have to wonder how long their luck will last.
"martonas" is currently the 10th most profitable player on Full Tilt Poker in 2009, having made approximately $1.04 million dollars over 8,018 tracked hands. This is by far the lowest amount of hands played out of any of the other most profitable players on the site.
Live Notes:
n/a (we don't know who "martonas" is as of yet)
Other Notes and Info:
"martonas" is from Sweden.
"martonas" doesn't play very often on the site. When he does play, he plays high.
Fellow high stakes players don't have much respect for his/her game. Watch the table fill up when "martonas" sits.
Based on this information, my initial gut feeling is that "martonas" is some sort of wealthy businessman who enjoys playing high stakes poker from time to time (similar to Guy Laliberte).
Recent Articles That Mention
Martonas
:
Phil Ivey Nearing $20 Million in Profits on Full Tilt Poker
August High Stakes Update: "durrrr", Phil Ivey on Top
Niki Jedlicka Turns In His Best Performance in a Long While
Martonas" Reappears on Full Tilt Poker, The "durrrr Challenge" Continues and More
Di "Urindanger" Dang Up Over $440k in January
View all Online Poker Profiles