Who is trex313?
Player:
trex313Real Name:
Hac Dang
Also Plays Under:
While I am sure that Hac Dang does have an account on Pokerstars (who doesn't), I don't believe that he uses it much at all. Dang plays in the biggest games online, and Full Tilt Poker is where most of the high-stakes action is. I would wager that Dang spends 99%+ of his playing time at Full Tilt Poker. I am not aware of any other accounts that "trex313" plays under.
Online Notes:
One of the most consistently profitable online high stakes cash game players of the last two years.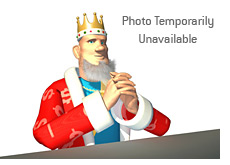 In 2007 (according to
Highstakesdb.com
), Hac "trex313" Dang lost just over $800k on FTP. After 2007, Dang completely turned things around and became one of the most profitable cash game players in the world.
In 2008, Dang was the fifth most profitable player on Full Tilt Poker, netting a total of $3.171 million dollars over 144,379 tracked hands.
In 2009 (as of July 25th), the good times continue to roll for "trex313" - he is up an additional $2.61 million dollars on the year.
Unlike other players, "trex313" is not prone to tilting, which makes him an even harder player to deal with.
Dang is a disciplined and patient player - the perfect foil to some of the hyper-aggressive opponents that he regularly plays against.
Live Notes:
According to Dang himself, he only plays live "once a year".
Hac Dang has only one cash in his "live" tournament career, and that came in the 2009 World Series of Poker main event.
Dang was eliminated in 98th place for $47,003. However, he will have a story to tell.
Dang was eliminated by Phil Ivey, suffering a horrible beat en route to hitting the main event rail.
The two players got all of their chips into the middle of the table pre-flop.
Ivey exposed pocket Jacks, while Dang flipped up pocket Queens.
Unfortunately for Dang, the flop came J-9-4, putting Ivey far in front in the hand. Dang wasn't able to catch up, and was eliminated from the tournament in 98th.
A few weeks later, Greenstein and Ivey were talking about the hand on
PokerRoad.com
.
Greenstein revealed to Ivey that the player he had eliminated was in fact "trex313", to which Ivey said:
"That was trex313?"
Other Notes and Info:
Brother of Di "
Urindanger
" Dang, who is another ultra-successful high stakes cash game player.
Here is Hac "trex313" Dang discussing his progress at the 2009 WSOP main event on Day 2B:
Here is Hac and his brother riding the "Atlantic City Slingshot":
Recent Articles That Mention
trex313
:
High Stakes Report: "Bttech86", "Isildur1" Lead 2014 Results
2013 Cash Game Summary: "Ragen70" Surges, Gus Hansen Collapses
"Ragen70" Up $6.33 Million on Full Tilt Poker This Year
"Isildur1", "Cottonseed1" Top Online Cash Game Winners So Far This Year
Viktor Blom, Patrik Antonius Top List of Most Profitable Online Cash Game Players in March
View all Online Poker Profiles