Definition of AGCC
The AGCC or Alderney Gambling Control Commission is an independent nongovernment commission established in 2000 by the States of Alderney to regulate all of the online and electronic gambling in their jurisdiction.
The AGCC mission statement is to maintain the integrity of the Alderney gambling industry and their commission while ensuring the highest standards internationally as well as absolute fairness for all of the industry's consumers.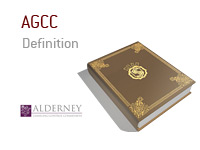 The AGCC ensures that all gambling operations licensed under States of Alderney law deliver all gambling services in accordance with the highest international industry standards, which are all based on the core principle of honesty.
These monitored aspects include, but are not limited to, software performed processes, including random number generators (RNGs), gains pay offs and funding. The AGCC uses a third-party service to test RNGs and the like.
The AGCC also promises to protect players and their interests from any form of criminal influence.
Recently, the AGCC has received a great deal of media exposure because of Full Tilt Poker. The AGCC revoked Full Tilt Poker's license and seized money and property because of improper accounting practices by Full Title Poker.
The issue arose because the AGCC had trusted Full Tilt Poker's accounting reports and had never actually audited them. The AGCC later discovered that available money was less often than the sum of players' accounts.
--
Recent Articles That Include The Term
AGCC
:
High Stakes Cash Game Winners and Losers on Full Tilt Poker 2.0: Week One
Real Money Games Now Live on Full Tilt Poker
Play Money Games Now Running on Full Tilt Poker
Bwin.Party Slides Following PS/FTP Settlement
Spanish Poker Rooms Now Online, High Stakes Results Since FTP Went Offline and More
Back to the -
Poker Dictionary