Who is skjervoy?
Player:
skjervoyReal Name:
Andreas Torbergsen
Also Plays Under:
Andreas "skjervoy" Torbergsen plays as "skjervoy" on both Full Tilt Poker and Pokerstars. Torbergsen likely has accounts on other sites as well, but he seems to spend the vast majority of his time on either Full Tilt or Pokerstars. Given that Torbergsen is now a "red" pro on Full Tilt Poker, I would be expecting him to spend even more time on the site.
Torbergsen got his start on Party Poker, but I don't believe that he frequents the site very much anymore, as he tends to prefer to play in much larger games these days.
Online Notes:
Andreas "skjervoy" Torbergsen first got serious about online poker after a trip to Las Vegas in 2005. It was there that Torbergsen discovered his love for Pot Limit Omaha - a love that has helped Torbergsen to develop a multi-million dollar bankroll.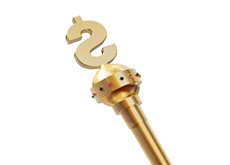 It may seem as though Torbergsen has appeared out of nowhere over the past year or so, but the truth is that he has been grinding and working on his game for over 5 years now. It is only recently that "skjervoy" has started to appear in the high stakes cash games on Full Tilt Poker and Pokerstars.
According to PokerTableRatings.com, "Skjervoy" is up approximately $2.43 million on Full Tilt Poker in the past year. His best day was a $740k upswing on September 28th, and his worst day was a $219k downswing on September 3rd, 2010.
Torbergsen's game of choice is clearly Pot Limit Omaha, with his preference being short-handed and heads-up games. On Full Tilt Poker, Torbergsen has had the most success playing $500/$1000 HU Pot Limit Omaha, as he has managed to make over a million dollars in that game over the past year.
"skjervoy" has also enjoyed a tremendous amount of success on Pokerstars, pocketing in the neighborhood of $1.45 million on the site in the past 12 months. Again, the vast majority of his profits have come in high stakes short-handed/HU PLO games.
There is a reason why many players are now avoiding Torbergsen - he is clearly one of the best online PLO players in the world.
According to HighStakesDB.com, "skjervoy" raked in over $1.5 million on Full Tilt Poker in September of 2010.
Live Notes:
Andreas Torbergsen has three "live" tournament cashes in his young career, with the largest coming at the 2008 World Series of Poker main event. Torbergsen ended up placing 551th in this event for $23,160.
Given his tremendous success online and the remoteness of his hometown (Torbergsen lives in a small town in Northern Norway), you can forgive Torbergsen for not taking part in many "live" tournaments.
Other Notes and Info:
-Cardrunners named "skjervoy" to "Team Cardrunners" in July of 2010
-thanks to being a part of "Team Cardrunners", "skjervoy" is now also a "red" pro on Full Tilt Poker
-Torbergsen was introduced to poker by his father
-like many other players of his age, Torbergsen developed a love of poker while playing in home games with his friends
Recent Articles That Mention
skjervoy
:
November High Stakes Report: "patpatman" Leads The Way
September High Stakes Update: "Odd_Oddsen" Up Over $800k
The Biggest Online Cash Game Winners and Losers Since "Black Friday"
Ilari "Ilari FIN" Sahamies Wins Record Cash Game Pot on Pokerstars
Online Cash Games: The Biggest Winners and Losers Since Full Tilt Poker Shut Down
View all Online Poker Profiles