Bertrand "ElkY" Grospellier Poker Profile
Bertrand "ElkY" Grospellier is one of online poker's most interesting characters.
Bertrand Grospellier was born in France on February 8th, 1981. In December of 2001 he moved from France to South Korea, where he began a career as a professional video game player. "ElkY" soon became one of the top gamers in the world, placing 2nd at the 2001 World Cyber Games and 4th at the 2002 World Cyber Games. "ElkY" also won the 2003 Euro Cyber Games. His game of choice was Starcraft, and he was one of the best players in the world.
Grospellier enjoyed a massive amount of popularity in South Korea. Video gaming is a big, big deal in South Korea, and "ElkY" was one of its biggest stars. You will still find many fan sites that are devoted to "ElkY" if you search for his name online. People were drawn to his skills as a gamer and his outlandish looks (he used to sport wild orange hair and his trademark Oakley sunglasses). "ElkY" has said that he enjoys the culture and food in South Korea, which is why he continues to make it his home even though he is no longer a professional video gamer.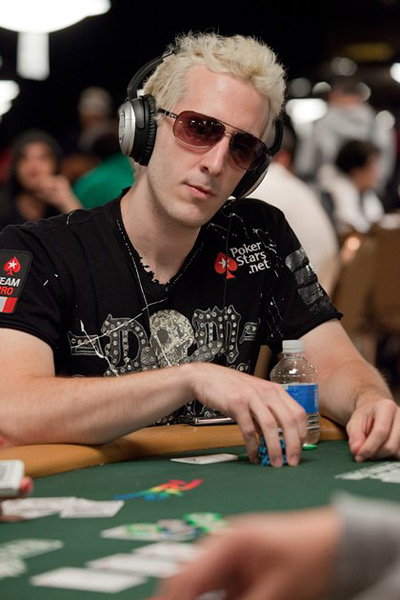 Somewhere around 2004, "ElkY" abandoned his life as a professional gamer to become a professional poker player. Many hardcore gamers went on to become professional poker players. You have the guys who played Magic: The Gathering seriously (David Williams, Jeff "Actionjeff" Garza, Jimmy "Gobboboy" Fricke to name a few), and then you have the hardcore video gamers, which included the likes of "Elky", "Nazgul" and "Rekrul". The skills developed playing Magic and Starcraft translated well to poker, and all of the above-mentioned players were drawn to the prospect of making money while playing a game that they loved.
"ElkY" threw himself into the game of poker, spending many hours online, fine-tuning his game. He was greeted with instant success - it was obvious that his years of playing Starcraft and other video games had translated well to the poker table. He had an analytical mind and could multi-table for days at a time if he wanted. "Elky" had probably the best endurance of any online poker player that I have ever seen, regularly multi-tabling 10-12 tables at once for 12+ hours at a time.
His love of multi-tabling enabled "ElkY" to become the first ever player to achieve both Supernova (100k VPP's) and Supernova Elite status (1 million VPP's).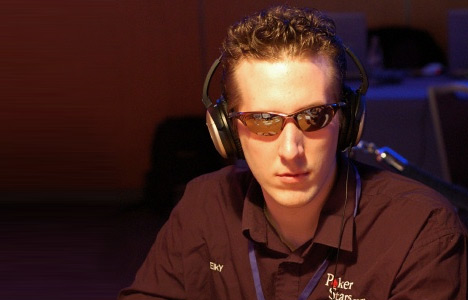 Pokerstars capitalized on "ElkY"'s popularity by signing him to a sponsorship deal that saw him become a member of "Team Pokerstars". This was a wise move - not only is "ElkY" hugely popular in South Korea, but he is also extremely popular in France as well and fluent in three different languages (Korean, French, English). Pokerstar's signing of "ElkY" really paid off when he started spending more time playing in live events.
Grospellier's first big "live" success came during the 2007 EPT Copenhagen event. He had gotten heads-up with Magnus Petersson and had developed a huge chip lead. He seemed to be cruising towards victory when this hand came along:
"Elky" held A-2 and Petersson held pocket 3's. The flop came 7-10-2. The turn was another 2, giving "Elky" trips with the ace kicker. The river was a three, giving Petersson a full house. The players got all of their chips in the middle and Petersson won the hand, shifting the momentum in the match. "Elky" was devastated by this hand and was eliminated just a few short hands later. He had earned nearly $400k for his second place finish, but all he could think about was how close he came to winning.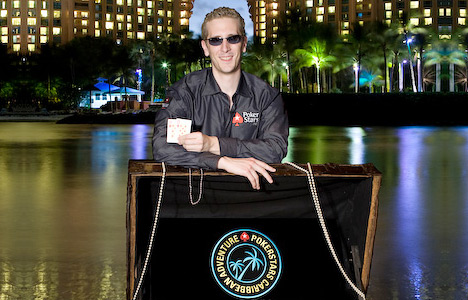 He redeemed his crushing loss by winning the 2008 PCA (Pokerstars Caribbean Adventure). "Elky" sliced his way through a field that contained some of the best young poker talent in the world en route to taking down the tournament and collecting his first place prize of $2 million dollars. It is rumored that Bertrand also received an additional $500k and new car from Pokerstars in exchange for winning a major live tournament. "ElkY" had officially arrived as a force to be reckoned with in the "live" poker tournament world.
Grospellier has also had some success in the World Series of Poker, cashing four times. His best finish was a 9th place finish in the $2500 No Limit Hold'em event which took place on June 11th, 2007. Grospellier cashed for $29k in this event. "ElkY" has a well-known love for Las Vegas, so I can guarantee that there will be many more WSOP cashes in his future.
Grospellier has a total of $2.5 million in lifetime cashes, with his biggest being the first place finish at the 2008 PCA.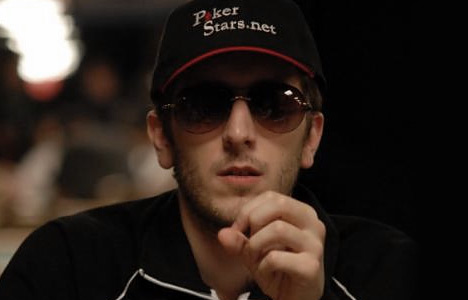 When "ElkY" plays online, he tends to play around 12-14 tables at once, with a mix of SNG's, cash games and multi-table tournaments. Some people have a tendency to look down upon "ElkY" due to his documented subpar record in Sit and Go's on Pokerstars. He had a particularly disastrous run with $5k Sit and Go's on the site when he was chasing Supernova Elite status. This led to much of the losses that "ElkY" suffered playing Sit and Go's on the site. He is a profitable online multi-table tournament player, a profitable cash game player and an immensely profitable "live" tournament player.
Bertrand "ElkY" Grospellier certainly has a bright future in the world of poker. He is only 27 years old and already has a lifetime of poker experience and over $2.5 million in total cashes. Grospellier also possesses a genuine love for the game, which is why we will see him competing on a high level for many years to come.


Profil de Bertrand "ElkY" Grospellier
Photo: GreasieWheels.com
Recent Poker King Articles That Mention
Bertrand "ElkY" Grospellier:
2022 World Series of Poker Hall of Fame Finalists Revealed
Three New Finalists Announced For 2021 Poker Hall of Fame
Jason Koon Named as Newest GGPoker Ambassador
What Happened to Partypoker?
A Big Weekend for Live MTTs As King's Resort, Venetian Host Events